Blog
Learning English Tips & Tutorials
In this page you will find out how to learn English fast. You will improve English vocabulary, listening and speaking…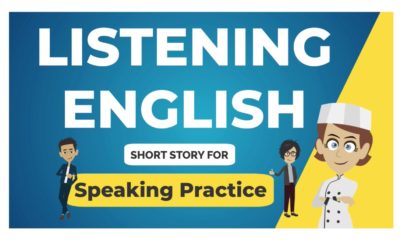 English listening and speaking practice is very important to improve your English skills. So you can practice speaking by listening to our short stories. In this video, you will listen to a story and you are going to hear easy questions about the story. Try to answer...
You might have many reasons to learn English. That's great to decide to learn the most commonly used language. However if you do it with the old method in school, you may think it is very difficult and so you can qive up in a short time.
In fact, learning English is a fun and if you use the right way to learn this language you will learn it fast. You will love it and improve yourself quickly and start speaking English fluently.
So we are sharing a lot of tips on this page, to help you to learn English fast and speak English like a native. You will find very useful articles and video tutorials to achive your goals easily.